PRODUCTS

Anthem has manufactured award-winning high-end components for over a decade.
Anthem products are used internationally at all levels of music reproduction: in homes and recording studios as well as in professional broadcasting.

Grado are famous for their remarkable headphone and phono cartridge designs and hold over 48 patents. Company founder, Joseph Grado is credited as the inventor of the stereo moving coil phono cartridge. He is responsible for more innovations in phono cartridge design than any other person in our lifetime and was inducted into the Audio Hall of Fame in 1982.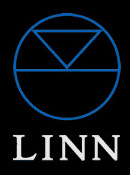 Renowned for their dedication to perfect pace rhythm and timing, listening evokes emotion not found in many hi-fi systems. Linn allows you to 'Just Listen' and be moved emotionally or physically. Nothing Linn makes tires you out.

Your shelves and hard-drives may be filled with music but there's far more there than you realise … parts of albums you just haven't truly heard, intricate melodies yet to be fully unfolded. Even songs that you think you know well are holding tantalising secrets. Play your collection through a Linn and hear the music you didn't know you owned.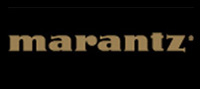 Saul Marantz first began designing hi-fi to play his own collection of 78s and established the company Marantz in the 1950s. Marantz is focussed on the performance end of the hi-fi and home cinema market. Their ranges of equipment offer the most varied number of features at this level.

We have been NAD dealers for many years. Being in one of the larger miltary communities in the country, many of our servicemen learned to know and love this rock solid product from their tours of duty abroad. Renowned for it's quality, no frills but affordable merits, NAD is the benchmark from which all other moderately priced audio components are based.

For over thirty-five years Naim Audio has striven to design and manufacture the world's finest high-fidelity audio products: compact disc players, hard disk players, tuners, amplifiers, loudspeakers and all-in-one systems that define the best. The "best" for Naim however isn't measured in obscure technical parameters, rather, through the experience of owning, using and enjoying.
Listening to a Naim system for instance is not about "bass" or "treble" or "stereo image", but about forgetting the illusion of reproduction and connecting with the music.

For over twenty-five years, Paradigm has set the standard for sonic excellence in every product category they offer. And while remaining focused on what they consider the "absolutely essential" performance/value relationship, they continue to push the boundaries of speaker design. Breathtaking accuracy, a spacious soundstage, pinpoint localization, deep, powerful bass and thrilling dynamics are hallmarks of Paradigm's advanced speaker designs.
Rave reviews the world over and hundreds of product awards continue to confirm why Paradigm is the first choice for even the most critical listener.
Rega's philosophy is to make high quality products at sensible prices, as a means of reproducing music as faithfully as possible.
They are committed to the design and development of new and existing products, both in hi-fi and other areas, that will perpetuate Rega's values of quality and value for money.

Since 1996, the Revel brand has been at the forefront of loudspeaker design, striving to build the world's finest loudspeakers. Backed by the extensive facilities and resources of Harman International, Revel products benefit from cutting-edge development tools unavailable to most manufacturers, such as:
• A multichannel listening lab, facilitating double-blind listening tests
• A laser interferometer, enabling detailed driver and cabinet analysis
• Multiple large anechoic chambers, providing precise tests and measurements
• Finite-element analysis, allowing for advanced loudspeaker modeling
• Stereo lithography equipment, aiding in the achievement of tight tolerances
Salamander Designs, the leader in premium quality home entertainment furniture is well known for product lines that are highly flexible, very customizable and available in many, many styles, materials, finishes, and performance options.

Sanus Systems The Union of Form and Function: Designs and builds a broad variety of home AV furnishings, TV and speaker wall mounts, speaker stands and accessories.

The Sonos Wireless HiFi System lets you stream all the music on earth in every room. Start with one room, then expand anywhere to fill your home with wall-to-wall sound. Control all your music with free apps for your Android™, iPhone® or iPad®.

The philosophy of delivering all the music and a clear picture has been the foundation of Straight Wire for over 15 years. The straight approach attaches no filters and provides the truest sound and vision that creators intended for your relaxation and escape. Link your system together with Straight Wire and uncover musical nuances and visual subtleties you've missed.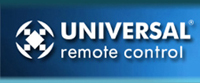 Universal Remote Control - Home Theater Master (Entertainment Made Simple) Integrated Audio/Video Components Remote Controls Our award-winning, flagship line - the Complete Control Series - offers premium home automation solutions for every purpose and every room. Our Home Theater Master Series features a full lineup of economically-priced remote controls that are designed for maximum flexibility and usefulness.>